Custom service
SLR is professional rigging hardware manufacturer for hoisting sling manufacturers. The main products are various G100 and G80 steel forged products including master link, connecting link, safety hook, clevis hook, eye hoist hook, rigging shackle etc. If you are customers in the relative fields of lifting sling, we can provide solutions according to your requirements.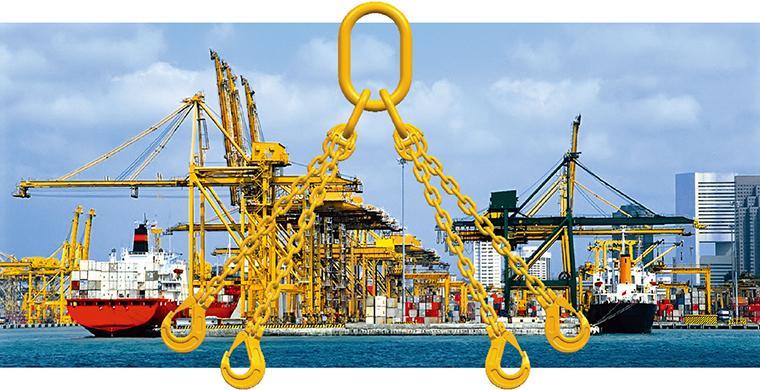 You can choose your target product directly from our product catalog. We have the ability to design and provide various products. Thus, if you have difficulty in finding specific product, please contact us in time, and then our technical team will help you to find the optimal product.
We can absolutely provide customization according to clients' demand.
How to customize your products?
1. Color selection: we can carry out spray coating according to international color card PANTO or RAL. What you should do is just providing us with the color number.
2. Surface treatment: it can be used for anti-corrosion of products in outdoor situations with higher salinity such as oil field, port lifting etc. We adopt coating methods such as electro-galvanizing, hot galvanizing and plastics spraying to protect the surface of the products, thus prevent the products from being eroded by seawater and salt mist during the service life.
Our recommendation is that you can directly send us the sample for reference if possible. And our professional designer can accurately read and interpret the drawings if you can provide. Certainly, if you are new in lifting industry, we can design and provide you with new type of exclusive rigging hardware according to your applications.
Why you should choose us for customization?
1. SLR is always focusing on rigging industry, so we can ensure the traction safety with rich processing experience.
2. SLR can carry out independent mold development and design. We have developed more than 5000 sets of molds to reduce the cost of die sinking.
3. We can accomplish proofing within 15-20 days after confirming the product specification with our clients. We will carry out overall performance testing including chemical composition detection, hardness testing, tension testing, fatigue testing, salt spray testing, magnetic powder inspection etc. for the finished samples.
4. After the product launching, we can sign a confidentiality agreement with our clients by consensus.